Senior Management
Lawrence MacDonald, Vice President, Communications and Policy Outreach
Ellen Mackenzie, Chief Financial Officer and Director for Operations
Todd Moss, Chief Operating Officer and Senior Fellow
Program Staff
Amanda Glassman, Director of Global Health Policy and Senior Fellow
Ben Leo, Director of Rethinking US Foreign Assistance Program and Senior Fellow
Scott Morris, Senior Associate
Michele de Nevers, Senior Associate
Kevin Ummel, Visiting Senior Associate
Casey Dunning, Senior Policy Analyst
Sara del Fierro, Program Assistant
Jenny Kendra, Special Assistant - Europe Office
Petra Krylová , Program Coordinator - Europe Office
Kate McQueston, Program Coordinator
Rita Perakis, Program Associate - Europe Office
Maria Cecilia Ramirez, Program Coordinator
Sarah Rose, Senior Policy Analyst
Marla Spivack, Program Coordinator
Communications and Outreach Staff
Lawrence MacDonald, Vice President, Communications and Policy Outreach
Erin Collinson, Policy Outreach Associate
Ney Flores, Web Technology Manager
Aaron King, Communications Assistant
Kyla Lawrence, Events Manager
John Osterman, Deputy Director for Communications and Publications
Jenny Ottenhoff, Policy Outreach Associate, Global Health
Lauren Post, Media Relations Associate
Beth Schwanke, Senior Policy Counsel
Kristina Wilson , Communications Assistant
Finance and Operations Staff
Michael Brown, Information Technology Manager
Luke Easley, Deputy Director of Finance and Human Resources
Sulayman Gibba, IT Support Specialist
Matthew Kelleher, Office Assistant
Sam Reyes, Systems Administrator
Charlie Rong, Office Manager
Executive Office Staff
Katherine Douglas Martel, Deputy Director, Institutional Advancement
Anna Moran, Institutional Advancement Associate
David Park, Administrative Assistant to the Executive Office
Mercedes Pepper, Institutional Advancement Associate
Brenda Tobin, Executive Assistant to the President
Research Assistants
Interns
Executive Staff
Nancy Birdsall
President
Nancy Birdsall is the founding President of the Center for Global Development. Before launching the Center, Birdsall served for three years as Senior Associate and Director of the Economic Reform Project at the Carnegie Endowment for International Peace. Her work at Carnegie focused on issues of globalization and inequality, as well as on the reform of the international financial institutions. From 1993 to 1998, Birdsall was Executive Vice-President of the Inter-American Development Bank, the largest of the regional development banks, where she oversaw a $30 billion public and private loan portfolio. Before joining the Inter-American Development Bank, Birdsall spent 14 years in research, policy, and management positions at the World Bank, most recently as Director of the Policy Research Department.
Ms. Birdsall is the author, co-author, or editor of more than a dozen books and monographs, including, most recently, Cash on Delivery Aid: A New Approach to Foreign Aid, The White House and the World: A Global Development Agenda for the Next U.S. President, Fair Growth: Economic Policies for Latin America's Poor and Middle-Income Majority, and Rescuing the World Bank. She has also written more than 75 articles for books and scholarly journals published in English and Spanish. Shorter pieces of her writing have appeared in dozens of U.S. and Latin American newspapers and periodicals
Full CV
Katherine Douglas Martel
Deputy Director, Institutional Advancement
Katherine Douglas Martel is the Deputy Director for Institutional Advancement at the Center for Global Development. She began working at CGD in January 2010. Before joining the Center, Douglas Martel completed a Master of Public Policy with a concentration in international development at Georgetown University. Her thesis evaluated the impact of access to credit and microloans on household schooling decisions in Hyderabad, India. Her experience includes interning for the Legislative and Public Affairs department at the Millennium Challenge Corporation and working for the Equity, Poverty, and the Environment Initiative at the World Resources Institute. Douglas Martel graduated with a BA in public policy and a minor in psychology from Duke University.
Anna Moran
Institutional Advancement Associate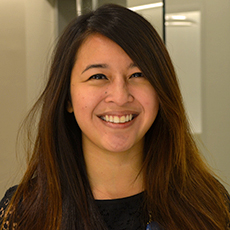 Anna Moran is an institutional advancement associate at the Center for Global Development. Originally from Manila, Philippines, Moran earned her Master's Degree in Professional Communications from Clark University, where she also earned her BA in Political Science, International Relations and Communications. Prior to CGD, Moran interned in the Brookings Institution's Metropolitan Policy Program, the United Nations Headquarters in New York, and Congressman James McGovern's district office.
David Park
Administrative Assistant to the Executive Office
David Seunglee Park is the Administrative Assistant to the Executive Office at the Center for Global Development. Prior to joining CGD, he interned at various nonprofit organizations in Washington D.C., including Higher Education for Development (HED) and One Common Unity (OCU). He graduated from American University with B.A. in International Relations, concentrating his studies in International Development and Peace and Conflict Resolution.
Mercedes Pepper
Institutional Advancement Associate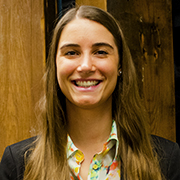 Mercedes Pepper is an institutional advancement associate at the Center for Global Development. Before joining the Center, Pepper completed a Master of Public Administration with a concentration in International Policy and Management at New York University's Robert F. Wagner Graduate School of Public Service. Her prior experience includes consulting for the World Bank, interning for the United Nations Development Programme, and working as a fellow for Babajob.com in Bangalore, India. Pepper graduated with a BA in Anthropology and a minor in Government from Smith College.
Brenda Tobin
Executive Assistant to the President
Brenda Tobin is the executive assistant to the president at the Center for Global Development. She is originally from Tucson, Arizona and graduated with a B.A. in Political Science from the George Washington University in 2010. Before joining CGD, Tobin was a Peace Corps Volunteer for two years working in Cambodia on maternal and child health education.
Communications and Outreach Staff
Lawrence MacDonald
Vice President, Communications and Policy Outreach
Lawrence MacDonald works to increase the policy impact of CGD's research and analysis by leading an integrated communications program that includes publications, media relations, government and NGO outreach, events, and online engagement. Before joining the Center in October 2004, he was a senior communications officer at the World Bank where he provided strategic communications advice to chief economists, coordinated the preparation of research publications, and created the World Bank Research website. He was founding editor of the Bank's Policy Research Report series and launched two innovative yet enduring web tools: the Bank's Online Media Briefing Center and the International AIDS Economic Network (IAEN), a virtual community. Before that, he worked in East and Southeast Asia for 15 years as a reporter and editor for the Asian Wall Street Journal, Agence France Presse, and Asiaweek Magazine.
Erin Collinson
Policy Outreach Associate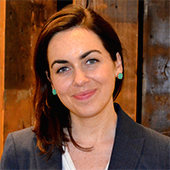 Erin Collinson is a policy outreach associate at CGD. Prior to joining the CGD staff, she spent over five years working in the US Senate. Originally from the Chicago area, Collinson holds a Master of Development Practice degree from the University of Minnesota and a BA in Environmental Policy from Denison University.
Ney Flores
Web Technology Manager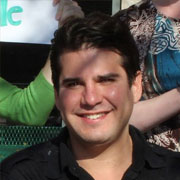 Ney Flores has been working in the online media field for over seven years. Before joining CGD, Flores worked at InterAction, the biggest alliance of US-based international organizations, where his achievement include launching their new Drupal 7 website. His previous experience includes managing email outreach for more than 30 members of Congress as part of a political consulting firm on the Hill, working on the web team for the US National Library of Medicine, which has the largest medical information site in the world, and working for the World Bank Group, where he updated online Moodle-based learning applications and created Drupal portals.
Aaron King
Communications Assistant
Aaron King is a communications assistant at the Center for Global Development, managing multimedia and tracking audience engagement with CGD's content. He previously worked for the Aspen Institute Communications and Society Program, where he provided administrative and communications support. He also interned at the World Resources Institute, assisting with the institute's social media initiative and video production. While there, he developed his interest in sustainable design and motion graphics.
Kyla Lawrence
Events Manager
Kyla Lawrence is CGD's Events Manager. In this position she manages the Center's 80+ events each year, including everything from private roundtables to small seminars to book launches and other large public forums. Prior to joining the Center, she coordinated the logistics for fundraising events and provided administrative support to the Development Department at the League of Conservation Voters. Lawrence graduated from the University of Florida with a BA in Political Science with minors in History and African Studies.
John Osterman
Deputy Director for Communications and Publications
John Osterman manages the production of the Center's books, working papers, briefs, and other publications. A native of the metropolitan area, Osterman holds an MA in anthropology from the University of Virginia and a BA from the University of Mary Washington. Before his graduate studies, he was a Peace Corps Volunteer in Mauritania and worked in mid-Atlantic archaeology.
Jenny Ottenhoff
Policy Outreach Associate, Global Health
Jenny Ottenhoff provides strategic policy outreach and communications support to CGD's global health policy team. Before joining CGD, Ottenhoff worked at the George Washington University Center for Global Health where she managed communication activities, and supported the development of health training programs in Bangladesh, China and Kenya. Previously she worked on HIV/AIDS policy at the UN World Food Programme and led grassroots advocacy efforts at Resolve Uganda and Invisible Children. Ottenhoff received an MPH with a concentration in global health from the George Washington University, and a BA in psychology with a minor in journalism from North Carolina State University.
Lauren Post
Media Relations Associate
Lauren Post is the media relations coordinator at the Center for Global Development. Prior to joining CGD, she implemented health communications and issues management for a Fortune 500 company at Allidura Consumer, and worked on corporate responsibility projects at A Very Good Company. Post holds an MSc in Media, Communication and Development from the London School of Economics and a BA in Economics from Bucknell University.
Beth Schwanke
Senior Policy Counsel
Beth Schwanke is the senior policy counsel at CGD. Before joining CGD, she was an associate in the Federal Law and Policy group at the law firm DLA Piper and, from 2009 to 2010, the legislative counsel for Freedom Now. Schwanke earned her BA in English from Wellesley College and her JD from University of Michigan Law School, where she was an associate and contributing editor to the Michigan Law Review.
Kristina Wilson
Communications Assistant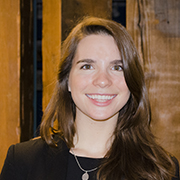 Kristina Wilson is a communications assistant at CGD. Kristina graduated from Georgetown University in May 2013 with a Bachelor of Arts in English and Spanish language. Before to joining CGD, she interned with the editorial team at Eagle Publishing, specializing in author relations and proofreading. She also assisted the Engagement Media team at Amnesty International by building fundraising and outreach email campaigns and strengthening their bilingual social media presence.